Credit Report & Credit Score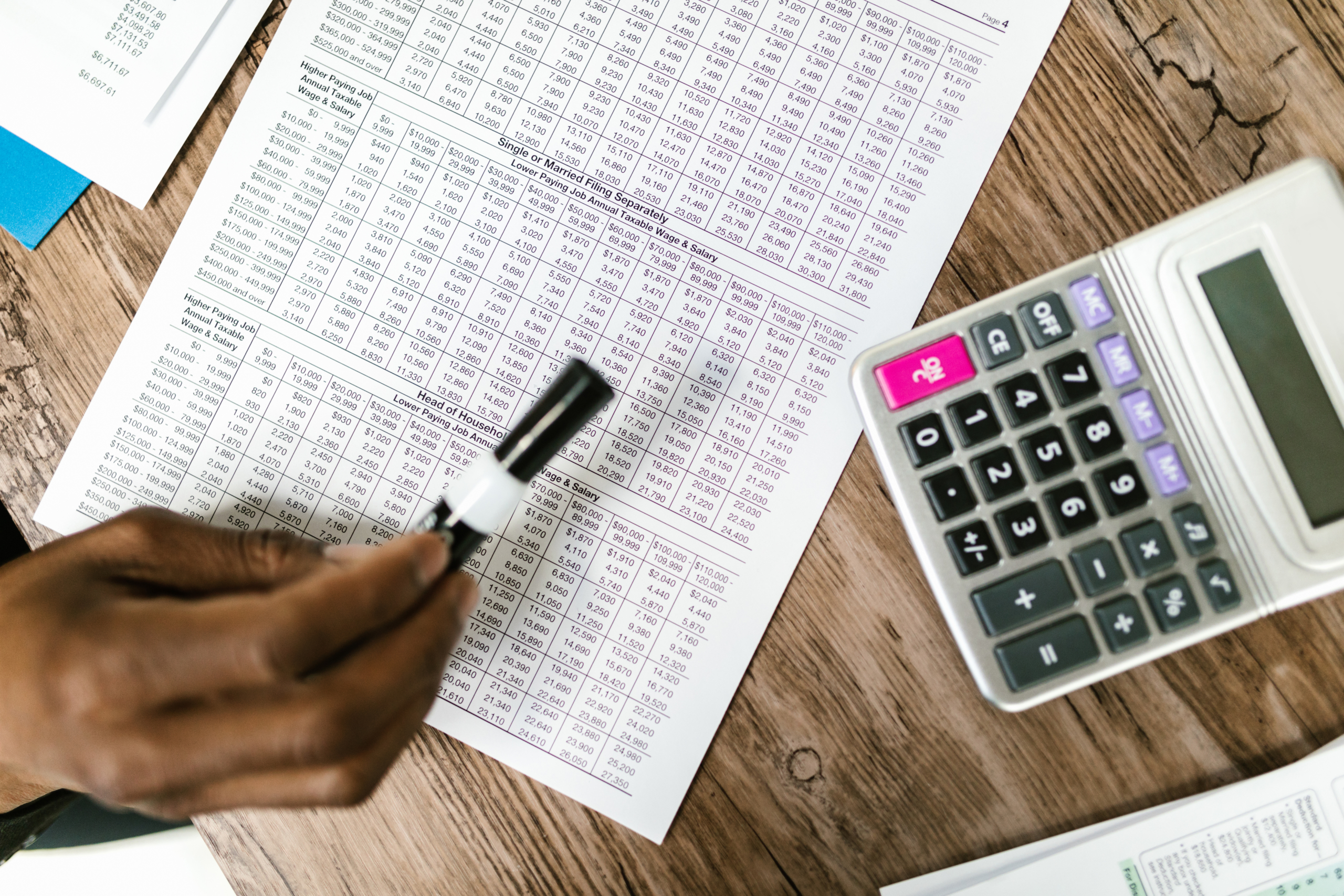 Credit Report and Credit Score
In Today's world the importance of the Credit Report is continuously increasing. 
Almost all Financial Institutions traditionally review the Consumer's Credit Report as the basis of all their Credit Decisions. The Credit Report & the corresponding Credit Score is often the deciding factor in deciding the interest charges, amount of loan extended, time required to pay off the debt etc. 
A bad Credit Report or a Low score is likely to limit your options as a borrower. If you are looking for a car loan for example, you would only be able to get a bad credit car loan. 

Recently the Credit Bureau and the Credit Score are becoming major factors even in the renting of apartments. Nowadays, having a low score can be a big part of getting denied for a property. 
Consumers can also use the credit report to check for signs of identity theft. This is something you should do at least once a year for both credit bureaus. Look to make sure someone has not tried to open credit cards or other loans in your name.
Options for Bad Credit
In our experience, for car financing, despite previous mistakes in your credit, it is still quite possible to get great car financing. Getting a bad credit car loan is definitely possible – whether divorce, bankruptcy, new to Canada, or any other reasons, we can help you get the financing that you need. Make sure to apply with us if you are ever looking for car financing & especially a bad credit car loan, we are here to help!
What is a credit report?
A Credit Report is a summary of all the Trade Lines or credit Relations you have with all the registered Financing Institutions.
A Trade Line is created at the moment you are first granted credit from any of the registered financial institutions. Also when you apply for the first time a Credit Report would be created even though the Credit is not granted. Financing Institutions or Lenders will send information about your accounts to the credit bureaus, also known as credit reporting agencies.
What is a Credit Score?
A Credit Score is a three digit number that reflects the probability that you, the consumer, will pay in the future, higher the score, higher the chances that the Consumer will pay. Lower the Score, lower the chances that the Consumer will pay in the future.
The score shows how well the Consumer managed credit and how risky it would be for a lender to lend money.
The score will go up and down depending on if you use the Credit Responsibly or if you have trouble managing your trade lines (credit accounts). The credit score will change according to the information coming from the updates that the financing institutions or the lenders give.
How is a credit score calculated?
Considering the importance of the Credit Score we believe that it is important that we provide a picture of what can be done from your end in order to have a chance at increasing your score. It is at the end the actions that you take that will directly affect the way that the Score goes up and down.
Factors that may affect your credit score include:
Time in the Credit Report and how long you have had credit for.

How long each credit has been in your report

Whether you carry a balance on your credit cards

If you regularly miss payments

The amount of your outstanding debts

Being close to, at or above your credit limit

The number of recent credit applications

The type of credit you're using

If your debts have been sent to a collection agency

Any record of insolvency or bankruptcy
If you have a good credit score, you may be able to negotiate lower interest rates. However, when you order your credit score, it may be different from the score produced for a lender. This is because a lender may give more weight to certain information when calculating your credit score. Each Lender sets its own guidelines on the minimum credit score you need for them to lend you money. There are obviously a lot of other factors that influence their decision like income, type of work, time at work etc.
Who creates your credit report and credit score
There are three main credit bureaus in Canada (though the first two are much more used):
Equifax

TransUnion

Experian
These are private companies that collect, store and share information about how you use credit.
Each one uses a different way of calculating the scores and their algorithms might generate different scores for the same Consumer. Mostly the factors affecting the score are the same.
Who can see and use your credit report?
Considering the importance of the data that Credit Reports contain, not everyone can have access to these data. Credit bureaus follow rules that define who can see your credit report and how they can use it.
Those allowed to see your credit report include:
banks, credit unions and other financial institutions

credit card companies

car leasing companies

retailers

mobile phone companies

insurance companies

governments

employers

landlords
These businesses or individuals use your credit report to help them make decisions about you.
These decisions could be to:
lend you money

collect a debt

consider you for rental housing

consider you for a job

provide you with insurance

offer you a promotion

offer you a credit increase
A lender can never require access to your Credit Report unless an authorization has been granted to the Institution from you as a Consumer. A lender or other organization may ask to "check your credit" or "pull your report". When they do so, they are asking to access your credit report at the credit bureau. This results in an inquiry in your credit report. An inquiry tells you that one of the Institutions has pulled your credit and has had access to your data. A lot of inquiries might make a lender nervous while deciding to extend credit to you as a consumer. It can seem like you're urgently seeking credit or trying to live beyond your means
Should consent be given for credit checks?
A simple answer is YES. In general, you need to give permission, or your consent, for a business or individual to use your credit report. In the following provinces a business or individual only needs to tell you that they are checking your credit report:
Nova Scotia

Prince Edward Island

Saskatchewan
Other provinces require written consent to check your credit report. When you sign an application for credit, you allow the lender to access your credit report. Your consent generally lets the lender use your credit report when you first apply for credit. They can also access your credit at any time afterward while your account is open.
In many cases, your consent also lets the lender share information about you with the credit bureaus. This is only the case if the lender approves your application. Some provincial laws allow government representatives to see parts of your credit report without your consent. This includes judges and police.
What's included in your credit report
Your credit report contains personal, financial and credit history information. In general, it takes 30 to 90 days for information to be updated in your credit report.
Personal information in your credit report
Your credit report may contain your:
name

date of birth

current and previous addresses

current and previous telephone numbers

social insurance number

driver's licence number

passport number

current and previous employers

current and previous job titles
Financial information in your credit report
Your credit report may contain:
Non-sufficient funds payments, or bad cheques

Chequing and savings accounts closed "for cause" due to money owing or fraud committed

Credit you use including credit cards, retail or store cards, lines of credit and loans

Bankruptcy or a court decision against you that relates to credit

Debts sent to collection agencies

Inquiries from lenders and others who have requested your credit report in the past three years

Registered items, such as a car lien, that allows the lender to seize it if you don't pay

Remarks including consumer statements, fraud alerts and identity verification alerts
Your credit report contains factual information about your credit cards and loans, such as:
When you opened your account

How much you owe

If you make your payments on time

Whether you miss payments

If your debt has been transferred to a collection agency

Whether you go over your credit limit

Personal information that is available in public records, such as a bankruptcy
Your credit report can also include chequing and savings accounts that are closed "for cause". These include accounts closed due to money owing or fraud committed by the account holder.
Other accounts included in a credit report
Your mobile phone and internet provider may report your accounts to your credit bureau. They can appear in your credit report, even though they aren't credit accounts.
Your mortgage information and your mortgage payment history may also appear in your credit report. The credit bureaus decides if they use this information when they determine your credit score
A home equity line of credit (HELOC) that is added to your mortgage may be treated as part of your mortgage in your credit report. If your HELOC is a separate account from your mortgage, it is reported separately.

https://www.prioritycarfinancing.ca/wp-content/uploads/2021/05/office-writing-business-money-stockpack-pexels-scaled.jpg
1707
2560
Mateo Gjinali
https://www.prioritycarfinancing.ca/wp-content/uploads/2021/11/priorityFin_logo.png
Mateo Gjinali
2021-02-23 12:34:28
2021-12-26 13:27:10
Credit Report & Credit Score